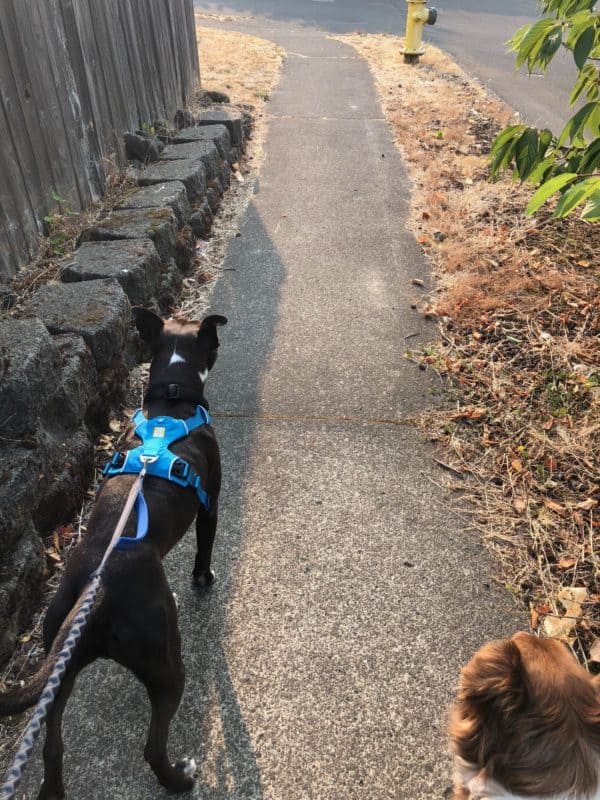 Two Black Rhino running leashes, two Ruffwear harnesses, one locking carabiner from my climbing days, and we finally have a solution for two active, inquisitive dogs at once. I really like the Black Rhino leashes; I just wish they made a dual one with a thicker belt. That's a small quibble–with the carabiner, the leashes can be kept at the small of my back, which means I can use my body weight to shift both of them at once.
Sir Boxnoggin loves walkies almost as much as he loves running. You can see him yearning for the fire hydrant, eager to lift his leg and tell the world he was here. Miss B, on the other hand, sticks close unless there's another dog to be seen, in which case she wishes to make acquaintance in the worst way and is in danger of teaching Lord van der Sploot bad habits. Our next walk will include a small spray bottle for deterrence purposes.
It's always something. But we got a good walk, Sir Boxnoggin is happily splayed on the hall floor to cool down, and all is (mostly) serene in the land of Canine.
Have a good weekend, chickadees.