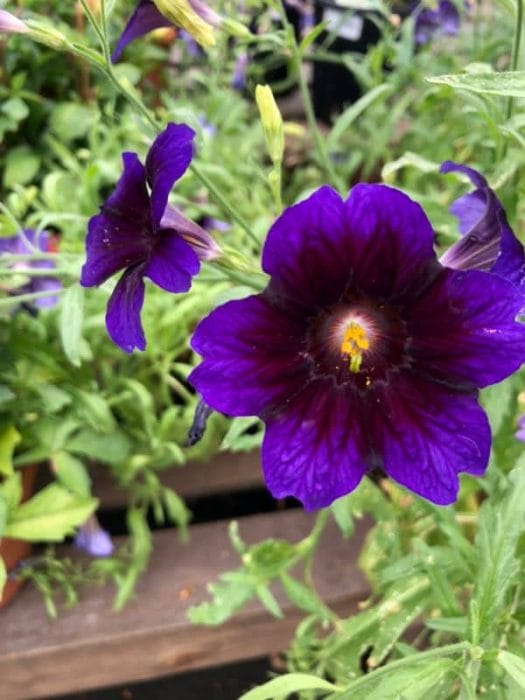 These fellows caught my attention at the garden shop yesterday. I brought none of them home, having learned the hard way that "full sun" is not something one gets with seventy-year-old fir trees hanging around. But it was nice to talk to them, to see all the green things…and to get an iron trellis for a certain part of the yard. I almost got a hydrangea vine to put on said trellis, since those do all right in shade, but in the end thinking of digging another hole in that corner undid me and I left with supplies but not a single plant.
It had to happen sooner or later. There weren't even any sad little lumps on the clearance racks begging for a home. I'm grateful, I suppose–I am full-up on save-this-poor-soul projects at the moment.
Have a good weekend, dear Readers, and I hope you find something beautiful during it.