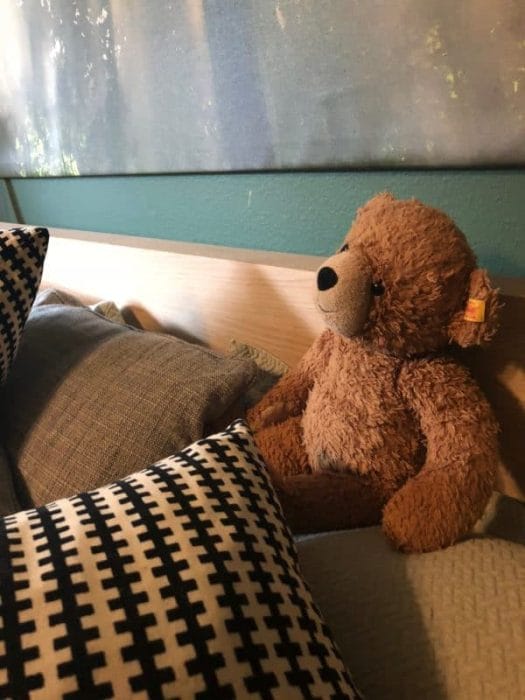 Sometimes, Khan doesn't want to be tucked in for his daily rest. Instead, he half-naps outside the covers, keeping a watchful eye and enjoying the air. I don't mind, for I know a bear is a wild thing at heart, but sometimes he mutters about needing to be on guard during the daytime, and I get concerned.
He tells me not to worry, for he is a bear of much strength and canniness, as evidenced by his many mighty feats during the Nightmare Skirmishes. He is a bear of much tenderness, too, and doesn't wish me to be concerned. Perhaps he does just want some air, but there's a warning glint in his dark eyes.
So on days he wishes to be outside the covers, I take extra care. I check the street an extra time before crossing, I reread thrice before I hit "send", I drink plenty of water and try to be as gentle with myself as I am with my loved ones. And when I crawl into bed at the end of the day and Miss B hops up to settle herself for the night journey, I hug Khan and thank him.
What for? his eyes say, and I settle him in his usual spot.
"For caring," I say, and open the book I'm currently reading.
It's good to care, and to be cared for.