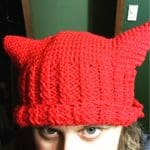 I'd rather be writing Robin Hood in Space or the kind-of-angel romance, but instead, this epic fantasy won't bloody end. I keep stabbing it and stabbing it, and it just won't die. I know I'm on the downhill slope, I know it will be finished, I just…I'm tired. I'd rather be revising Jozzie & Sugar Belle, even, and I'm pretty sure that damn novella won't get any sales traction, ever.
I know, I know. Here I am complaining about a book under contract, one with the perfect editor, one I'm so close to finishing. I can find anything to bitch about, really.
This morning is cloudy and cool; I want to get out and run before the layer of insulation burns off my nerves and the sky. First I'll have to find some socks, and that seems a difficult if not insurmountable task at the moment. I keep hoping that when the espresso hits I'll feel less like I'm using concrete blocks for feet.1
I know the exhaustion is normal at this point in the writing process. I know plenty of it is the fact that I wasn't completely recovered from Afterwar; I wasn't even close to recovered. I know it's a grueling endurance race and the June 1 deadline can be moved a bit. I know, intellectually, that I'm not letting the editor down if I need more time, especially with a giant sprawling cast-of-thousands2 book.
I still feel that hitch of uncertainty in my chest whenever I glance at the calendar and notice just how close I am to the drop-dead date. And the fact that the editor's going to see the zero instead of a draft I've had time to let marinate is anxiety-producing as well.
The only way out is through, as usual. I've upped my running mileage as much as I dare to try and work off some of the cortisol and assorted stress chemicals. Deep breathing is always acceptable, but curling up in the corners is only useful in short doses. Miss B is nosing at me, ready to get out the door and work even though the weather means fewer people out with their canine buddies.
Guess I should find some socks and get over myself. All I have to do is keep writing. Sooner or later this book will finish like all the rest.
Over and out.