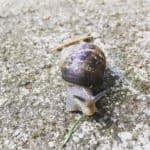 I've walked away from a lot of things in my life. Toxic lovers. "Friends" who weren't. Bad publishing deals–you get the idea. I used to think never walking away, never giving up, was a point of pride. But then I got older, and I figured out that saving your energy for the things and people that deserve it is a more honorable way to live. You can't be effective if you're spending yourself on the black holes of sick systems.
Why am I thinking about this today? Because of the whole Cambridge Analytica/Facebook thing. I've known for some time that Facebook is toxic, has bad business practices, and is run by a bro who calls his users "dumb fucks."
I haven't checked my Facebook messages for years, because they were always stuffed full of dick pics and strangers assuming they were entitled to my time and attention because some aspects of my author-life are public. (The two overlapped a lot, actually.) I never "liked" things there because of anxiety–the idea that I might upset/hurt someone by not pressing the button for their posts was overwhelming, and that's turned out to be lucky, since it robbed Facebook of a great deal of information about me. Keeping my fan page from degenerating into a circus took more time than I liked, and it's grown progressively worse. The fact that I can't even be sure any of the fans who have signed up for updates will see them was only icing on that shit cake.
So. I've deleted my official fan page and deactivated my personal Facebook account. I was going to just straight-up delete the latter, but someone made the excellent point that I don't want (yet another) impersonator causing trouble on a social media platform, so…yeah. I guess that's where I'm at, and when the inevitable crash comes and FB becomes Myspace, I can quietly delete it at that point. I had a few moments of Fear Of Missing Out, but really…every time I dealt with FB I disliked it, and I don't feel safe.
In short, it was time to walk away.
Twitter is a garbage fire, but it doesn't have the access to my personal info Facebook was so intent on getting and using. Plus, I can just crosspost from my Mastodon instance if I don't want to log in and see the burning. There's also my Living Room, which is a much better platform for a fan page.
What I wasn't prepared for when I hit the "delete" and "deactivate" buttons, though, was…the feeling of liberation. There was a flood of relief that damn near knocked me onto my heels. I wasn't aware the FB juggernaut was irritating me so much, and the measure of the toxicity is the depth of the release.
That's today's news. Whether or not it'll lead to increased productivity, who can tell? I need to get into Atlanta Bound and cut out a bunch of girlfriend to make way for some roller derby. Ginny, Lee, & the gang are about to have a Very Bad Day.
Over and out.