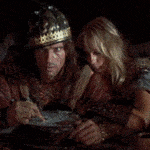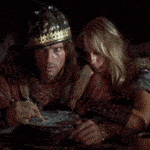 Yule has passed, plenty of sugar has been consumed, there was ham. And bourbon! The dogs each got a chewable item, a Very Large One in Trundles's case–that way, he can't get bits stuck in his poor compromised airway. Plus, they get ham scraps in their kibble, which is, from their reaction, sweet sweet manna from heaven.
Oh, to be so easily satisfied.
You know what does not satisfy? Some jerkwads deciding to try and scam writers over the holiday. Then, when said jackasses are caught doing it and the internet falls on their head, sending out a racist, self-serving "nopology"–Foz Meadows has the rundown on it, here.
Remember Yog's Law, my darlings: money flows to the writer. A "reading fee", 99.999% of the time, is a scam. Just don't do it. And don't get talked into doing things "for exposure." People–and careers–can die of "exposure".
It snowed on Christmas Eve, and the white stuff is still lingering, as it's been slow to warm. The roads are only moderately slick, but fir boughs are still painted with lacy white. Running is out for a little while, unless I use the treadmill, but I think I'm going to focus more on yoga for a few days. The stress of the holidays has settled in, and I don't want to sweat it out just yet–being kind to my poor old corpse with hydration and stretching is what's called for now.We're in the trough of the year, and I'm bracing myself. 2016 was bad, 2017 said "hold my beer", and I'm not looking forward to the incoming.
Anyway, there's a proof to go through and the dogs are giant balls of neediness and energy this morning. I have to wash Odd's big fancy dog bed, too. No rest for the weary, the wicked, or those owned by canines.
Over and out.