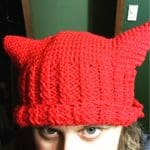 Just because you've always gone to that waterhole doesn't mean you have to keep doing it.
…Let me back up.
It's that time of year again, holiday time. Decorated dryad-corpses in living rooms, cranky children in stores overwhelmed by colorful advertising, frazzled drivers ramming each other in parking lots with shopping trolleys AND cars. Also, fudge!
I love fudge.
This is also the time of year I hear a lot of people dreading the inevitable family gatherings. I often make an announcement on social media concerning this, but I figured this year I'd post it here as well.
Here is your yearly reminder that you don't have to go to that holiday gathering if you don't want to. NOBODY WILL DIE IF YOU DON'T GO TO THAT FAMILY GATHERING. You can stay home and save yourself the grief.
See, toxic people have a ball this time of year, because not only do they get to ramp up the drama and get that emotional jolt, but their prey will come to the same waterhole and offer easy access. It's a moving buffet for interpersonal predators this time of year. Plus, there are enablers who will pressure the prey to come to that danger-infested waterhole, because "it's what we do every year" and "family" and "togetherness" and "you don't want to ruin it for everyone" and "just get along" and "maybe it'll be different this time." Implicit in this, too, is the enablers realizing very well that if the regular prey isn't there, a toxic predator will turn on someone else–very likely the enabler themselves.
You do not have to put yourself through that. There are other waterholes without predators, and you can visit them for your holiday jibjabber and baked goods. You can even stay home, bake yourself a bunch of fun stuff, and go to bed early, which is my favorite way to spend any holiday.
If you'r looking for permission not to peel your own skin off or stake yourself out in the blazing sun of family drama, consider this it. You do not have to do this thing that hurts you. You do not have to allow predators and toxic people or even just garden-variety family bigots access to you, your emotional effort, your time.
"But I'll feel guilty!" I hear a lot of people say.
So you'll feel guilty. Which is worse–a little bit of guilt, or enduring the gauntlet at that particular infested waterhole? My life got a lot better when I realized enduring the guilt I'd been socialized to feel at enforcing my boundaries was way, way, WAY easier than suffering the fallout from making myself available to abusers, predators, and those who were just used to me performing emotional labour at the drop of a hat.
I'm over forty, I don't have time for that bullshit, I have no fucks left to give, and if a small amount of guilt is the price I pay for holidays that don't leave me marooned in an emotional mudhole, I'll pay it and go on with my life whistling.
If you need permission, consider this it. If you need to know it's okay to make that choice, I'm telling you, it's okay.
Happy holidays.