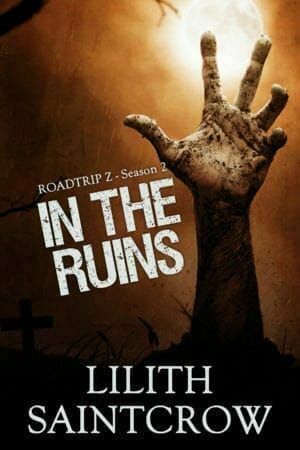 That's right! Today, In the Ruins is in the wild. The ebook edition is available on Amazon, Barnes & Noble, and directly; the paperback can be found here.
I'm pleased as punch to bring you the second season of Roadtrip Z. Special thanks goes to my faithful Patreon subscribers, who are bankrolling this project and already reading Season 3; I'm hard at work on the fourth and final season. I will be bringing out an omnibus once it's all done, definitely in ebook but I'm not sure about paper.
I hope you enjoy the continuing adventures of Ginny, Lee, and the gang. Now I'm going to go deal with my release day nerves with gallons of tea and yet more of that thing I do whether I'm nervous or calm, happy or sad, tired or energetic–writing more tales for you to read.
Over and out.