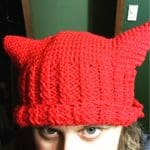 November is upon us. I just looked up and realized as much.
I also realized that the novel I chose for NaNo has a process that is slightly uncongenial to the whole NaNo goal. *sigh* Of course, I've hit around 20k, so it's time for retrenchment–going back and reading the first bit so I can see the shape of the rest lying under a blanket. Feeling around for the story's contours is vaguely unsettling–you can't tell what's going to move under the sheet, or when a tentacle or cold fingers will suddenly clasp your wrist–but necessary.
So most of the wordcount today has been filling in the hills and valleys I can see from my vantage point in the story. There's some moving bits I haven't accounted for yet, and I want to make it more complex than this world perhaps needs to be. On the other hand, it's the YA my agent wants, so she'll get teenage-protagonists-dealing-with-adult-bullshit. At least it won't be sent out on submission.
Small mercies.
Other things that happened today: I washed a dead beetle out of my hair and Miss B tried to kill me. Apparently running on windy days will fill my mane with all sorts of crap, even when it's braided. I may have shrieked in a less-than-dignified fashion as soon as I realized what the holy hell that knot near the ends actually was. Fir needles I can live with, dead leaves or grass, rain, that's all fine. But I draw the line at beetles, Mother Nature.
I suppose I should be grateful it wasn't a bee. I'd feel awful is a bee died in my hair, instead of just hitching a ride for a short while.
I did take B on my run, and she didn't really try to kill me then. I should have known her halfhearted attempts meant only that she was saving herself up for a larger challenge. While the kettle was heating up for my second cuppa of the day, I did a little stretching–got to take care of your body, the old corpse needs flexibility, stretching's good for you, right? Except I may have made a noise that led B to think I was dying, and she launched herself at me in an attempt to save her beloved owner.
And knocked me over. Onto the tiled floor. And stepped on me several times while trying to ascertain just what was wrong with me. I may have used some unbecoming language during that whole episode.
At least I didn't hit my head on the oven. There's that. And life is never boring with a hyper-charged herding canine around.
So now, sore, full of adrenaline, and with a fresh tankard of tea, I am all set for the afternoon's games.
Wish me luck.