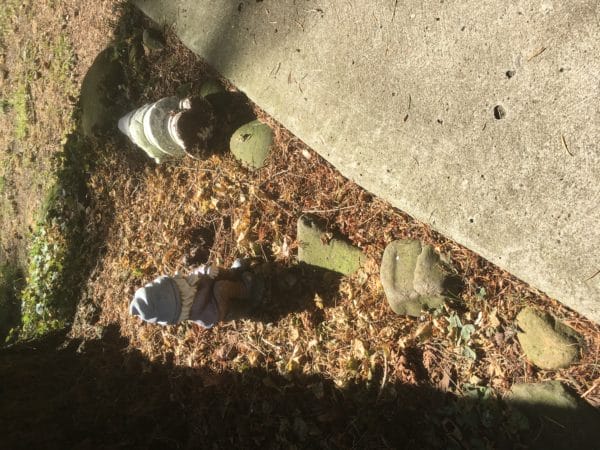 Me: What on earth–
Phil: DON'T ASK.
Willard: *grooooooan*
Me: Does this have anything to do with the little plastic crossbow–
Phil: I SAID DON'T ASK.
Me: But–
Phil: I'M JUST GONNA SAY, THERE'S SOMEONE GONNA GET HURT.
Me: *picks Willard up, gingerly* Oh dear. Are you hurt, sweetheart?
Willard: *mumbles incoherently*
Phil: *pops pebble in Willard's mouth* YOU NEVER CALL ME SWEETHEART.
Me: You're not helpless.
Phil: DAMN STRAIGHT. STAY INSIDE FOR A WHILE, OKAY?
Me: You know I can't.
*whooshing sound*
Phil: WOMAN, GET INSIDE.
Me: *eyeing the tiny plastic crossbow bolt buried in beauty bark at Willard's feet* This is…exotic. And you're sexist.
Phil: *vanishes*
*a long yodel floats from the roof*
Willard: *moans around pebble*
Me: *trying to look everywhere at once* Oh, hell.
TO BE CONTINUED…