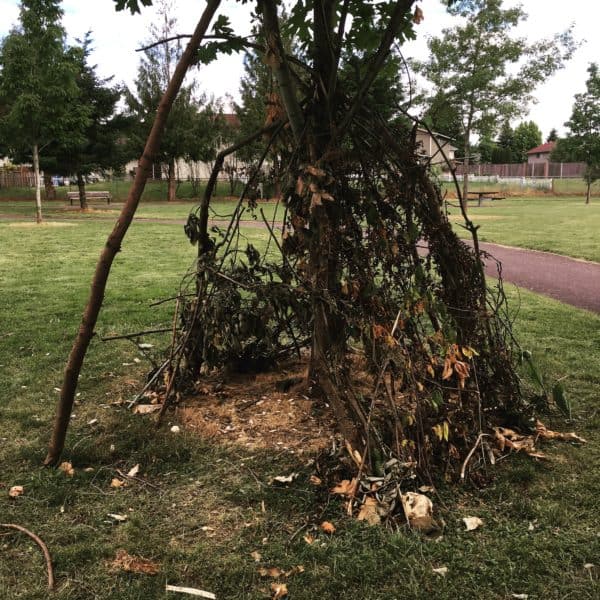 One of the parks I go through on long rambles/runs/sometimes bike rides recently sported this fellow. It's a bower, or a shelter. Each time I pass it as the branches brown, I imagine a knight's lady nestled in it, and what she might be thinking. I tell myself little stories a la Malory, or imagine that the fairies came through one night and this was a place for Titania to rest.
It was probably kids messing around with camp shelters, or one of the area homeless with a survivalist bent. Or maybe there was a rip in dimensional fabrics, and whoever curled up to sleep here awoke in a different place, a different time.
The world is full of stories. You can't get away from them.