So last Friday Mel Sterling reminded me about a book sale I'd tentatively said might be interesting. She was already on her way, and I'd just gotten home from an emergency trip to see a store about a hoodie. (Don't ask.) I was THISCLOSE to not going, but I figured, well, anytime I see my writing partner is a good time. So I buckled into the car and went.
And OH MY WORD IT WAS LIKE HEAVEN. $5 for a BOX full of research goodness!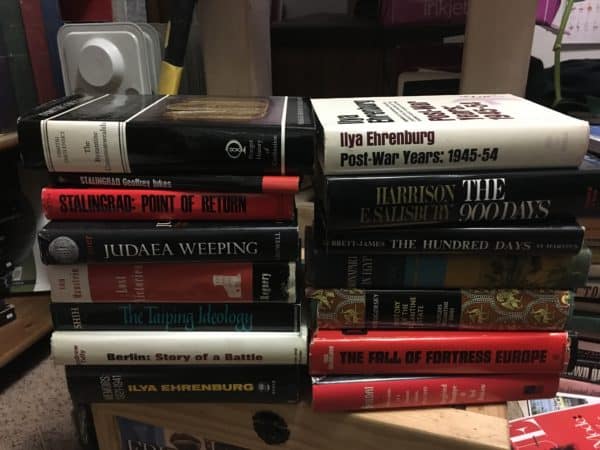 Seriously. I couldn't have found more weird niche stuff for my interests if I'd tried.
And to think I almost didn't go. Let that be a lesson to me. The answer to a book sale is always, always yes.