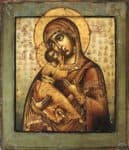 So today, in addition to hopefully running to the post office and finishing whatever didn't get done over the weekend, and getting wordcount in after a few days of just working on whatever catches my fancy, I should also put together a mini-greenhouse for starting the herb garden. Oh, and there's a run to get out of the way, too. And stealing a few minutes to knit on the current project, and piano practice, and…
You know, maybe I should just go back to bed? That's the problem with DOING ALL THE THINGS, just the mere thought of it is overwhelming. Added to all the cleaning I got out of the way yesterday, it's a wonder I don't need a weekend to recover from my weekend.
Or maybe I do.
In any case, it's sunny, and I'm trying not to look at the news in order to keep my sanity. There's also a clutch of emails that landed while I was out-of-office.
*eyes to-do list*
Uh, yeah. Maybe I'll have to reprioritize and get some of this done tomorrow, for that is anothah day. And I didn't list one of the really important things, which is looking at the Little Prince's bicycle to see if I can fix it. I'm not sure if the rear brake cable has snapped or if it's something to do with the lever on the handlebars, or whatever. And since I shifted to a smaller vehicle, loading it up to take it to a shop isn't really an option, even if I could afford to. This will either be an easy fix once I eyeball the problem–in which case a victorious Instagram will be in order–or I'll end up covered in bike grease and crying with frustration.
…yeah, I'm definitely going to push some of the to-do-list to tomorrow. Choices, choices, choices.