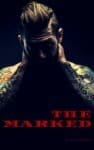 The Indiegogo campaign for THE MARKED is now live! There are all sorts of perks, and if you have a suggestion for one, please let me know.
Awful things happen. Sometimes you're left alive, but it leaves a Mark. They aren't tattoos, and they express your hidden powers—and your hidden desires. They grow as you use them. And someone wants them very, very badly…

A winding road, a freak storm, and a lightning strike. Jude Altfall's life, just beginning to coalesce after her divorce, is shattered afresh. Dazed with grief, she's not sure if the weird things happening around her are hallucinations…or something more. And there's the mark on her hip—a tattoo she can't for the life of her remember getting.

Preston Marlock left a shadowy government agency two years ago, to hunt a killer. Each time the bastard strikes the trail goes cold, and not even Marlock's more-than-natural abilities are helping. Now the killer's taken one of his very few friends, and there's a surviving witness. The Altfall woman is now that most precious and fragile of targets, newly Marked. All Marlock has to do is dangle her like bait, and the killer will eventually show up.

The Skinner knows some people are different. Special. He has a collection of stretched skin and pretty pictures, each harvested with care. The trick is to take them while the victim is still struggling, still alive, otherwise their power is lost. He is careful, methodical, and precise, but chance robs him of a prize. Once he realizes Jude Altfall has what he covets, and has possibly seen his face, her fate is sealed. And just to be cautious, the Skinner might swat at the annoying fly who has buzzed along his trail for two years.

Sometimes you survive, and you bear a Mark.

And some things are worse than death.
Not only that, but I'll be running a workshop for young authors this upcoming Sunday.
(PDF version for downloading.)
I don't normally do events, but the local Barnes & Noble has supported me over the years, and I love them deeply. So I'll be practicing my own inimitable form of writing kung-fu this Sunday. Even if you're not a teen writer, you can help out by printing out and using the vouchers to make a purchase that weekend. Please do, because it benefits the regional library system.
And that's all the news for today, my dears. Tomorrow I'll tell you all about the SquirrelThings Five, and why I still have a bruise on my tuchus.