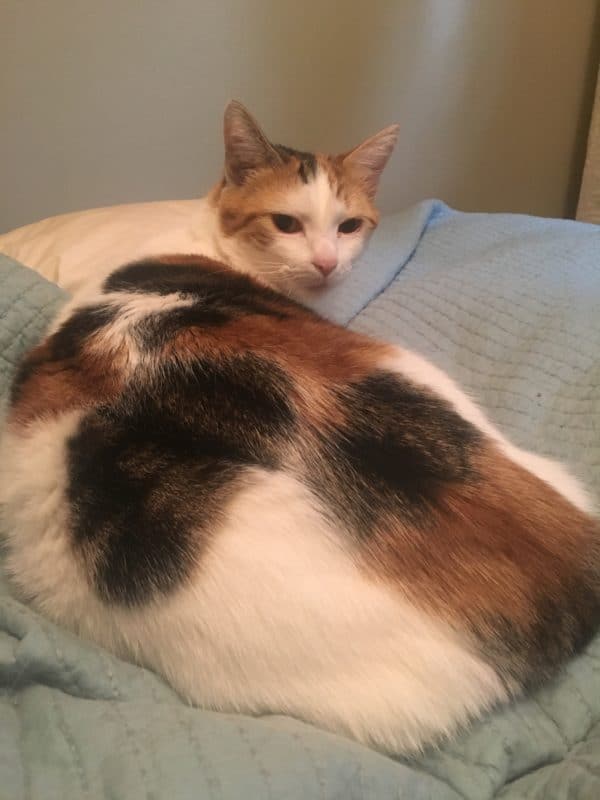 I had occasion to take this picture of Madame A yesterday. She bears little resemblance to the scrawny baby her rescuers found. Now she is a queen, and baby, well.
I half suspect she was a dog in a past life, because her furry belly is not a trap. Despite having pitons for claws, she does not take blood after you give her tummy rubs. In fact, she throws herself on her back and demands Miss B give her belly-nosings every time we go downstairs. She would be on my heels, like Miss B, all damn day–if not for the fact that Odd Trundles is also at my heels all day, and he is far too Loud and Obnoxious for her taste.
One of these days, she's just going to smack Odd in the face when he wiggles up demanding at top volume that she play with him, and from then she will rule him unmercifully. (At least, that's what the Mad Tortie does.) Until that day, though, she heads for the stairs whenever she suspects he's awake.
Anyway, here is our calico wonder. If you listen closely you can hear her purring.