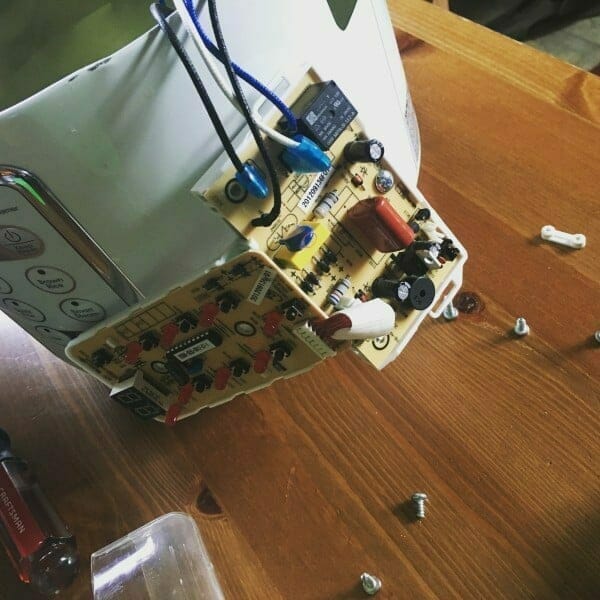 The rice cooker died after many years of solid steadfast service–regular readers will remember there were sparks, scorching, and flipping of circuit breakers–and, being ever curious about how the damn thing worked, I took it apart. (It was non-repairable. TRUST ME.)
Heating element, spring, molded plastic, metal–there was a lot to marvel at. What I liked looking at most was the circuit board. Such tiny things! Brightly colored! I could guess what most of it did, and had fun prying at things. The Little Prince wanted to wield a screwdriver and deconstruct it, and Frau L was fascinated by the circuit board too. The Princess's favorite part was the spring and the heating element, such elegant solutions to the problem of knowing when rice is done.
Autopsy means "to see for oneself", and I am fascinated by it in most forms. Gandalf held a great deal of disdain for those who broke a thing to see how it's made, but he said nothing about sifting through the already broken. (The older I get, the more I think Gandalf was a bit of a cranky Luddite.) Anyway, the rice cooker was full of recyclable materials, and I've saved the people at the plant the trouble of breaking it apart to get at them.
There is so much wonder in the world. Even in the broken things.