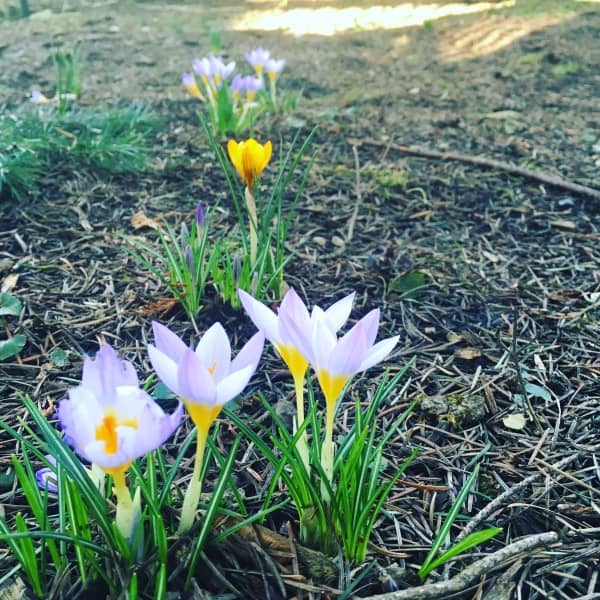 They're coming up, gold and purple, everywhere I put bulbs in. I keep trying to tell them we may still have a cold snap, but they are optimistic. So are the daffodils; they are green swords ankle-high and stretching. Some favas have come up where the squirrels hid leftover beans from last year–I can almost forgive the fuzzy little bastards.
Almost.
The now there is rain on the roof, the street is a river, and I am certain every bulb below the surface is drinking deep and preparing to risk everything by growing early.
Seems like a dangerous spring has sprung.